Corporate Outreach Days
"Helping you to reach out to our communities"
Bored with the traditional company picnic or Holiday Party? Book a Corporate Outreach Day for your company.
Charities, especially the local more community-based ones, need more than traditional cash donations. Build teamwork throughout your company while helping local charities with physical work. It not only assists the local charity, but also boosts employee morale and demonstrates to both your employees and the public that your company is a good corporate citizen and helps to attract new employees
Call Sue Bochner + Associates to match your company to the right charity and then organize a day that will long be remembered and appreciated.
Sunrise is extremely grateful to the large group of JTI volunteers that arrived at Sunrise's 100 acre farm this past June. In just one day these hardworking volunteers took on a variety of tasks including building a boardwalk, planting gardens, and many painting projects including the riding arena, equipment shed and the century stone farmhouse. This was such a wonderful contribution to Sunrise's therapeutic riding program for children with special needs! Thank you!
- Lynne O'Brien, Sunrise Operations Manager
We have been working with Sue for a number of years now and her constant determination to find the right fit for our company and worthy charitable partners is deeply valued. Her behind-the-scenes expertise has resulted in many successful Corporate Outreach Days in which our employees have come back at the end of the day knowing that they made a difference in their community.
- Bryan Jones, Vice-President, Corporate Affairs & Communications, Americas, JTI-Macdonald Corp.
Once again JTI Macdonald has made a difference! Over a period of seven (7) hours, this company and its staff, literally transformed the landscape of CARD forever. Our horses now have shelter from the elements, our arena now has doors that provide light and soft breezes' during the hot summer days, and a new divided paddock provides more space for our horses. That is only a few of the projects that were undertaken on one (1) day in May!
- Penny Smith, Executive Director, Community Association for Riding for the Disabled
---
Click on image to enlarge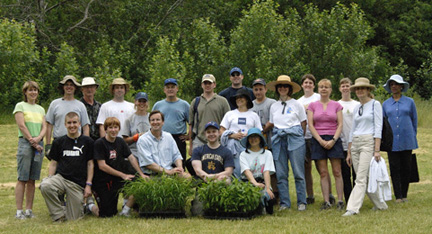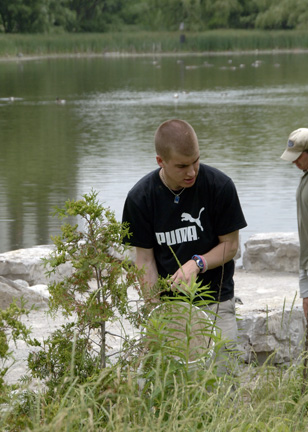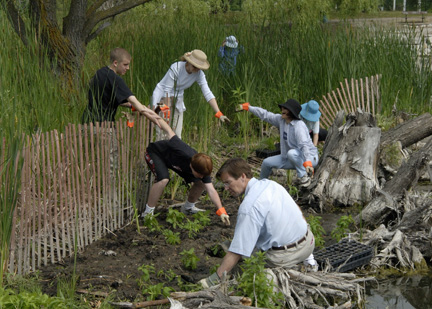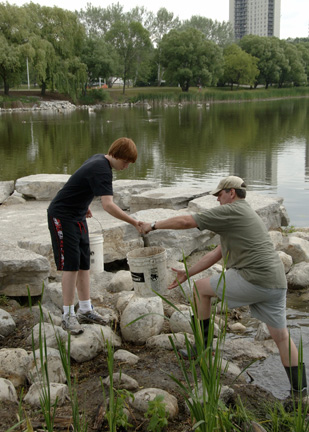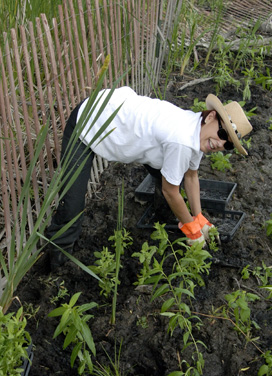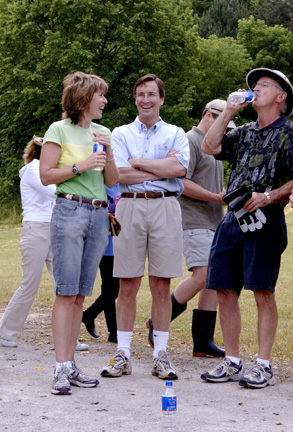 CCL restores wetland plants for Evergreen in Eglinton Flats Park
Photo credits: Mark Solomon, MTS Photography