Personal Giving Specialists
Sue Bochner + Associates provides consulting and administrative services to persons who wish to set up an organized donation program, and is also geared to handle the day-to-day administration of established foundations. Sue Bochner + Associates offers each client individual attention, experience, and discretion. Clients entrust their desire to build an appropriate and permanent legacy to a company versed in the intricacies and opportunities of planned donations.
Why Consult a Professional?
Philanthropy is an important financial investment that requires professional management. A structured donation program brings family and friends together to give to the community in a meaningful way, enabling you to give direction and longevity to your philanthropic expression. Planning and developing a personal charity program requires a unique combination of skills, experience and sensitivity. Your gift program must be individually designed to ensure confidence, continuity, financial viability and charitable relevance.
Personal Donation Services
Sue Bochner + Associates provides a variety of services to suit donor requirements.

Creating a New Program
Assess personal requirements
Structure a program specific to each client's needs
Where appropriate, establish a private foundation
Develop a focus with a potential charitable profile
Research and present a list of charitable candidates
Institute a decision-making process
Assist in choosing and monitoring of grant recipients
Foundation Administration
Provide complete guidance from solicitation to issuing grant cheque
Ensure proper use of grant funds
Prepare all materials for Board meetings
Deliver ongoing educational training for Board members
Audit and report on past giving with recommendations for future
Testimonials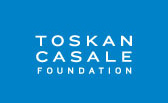 Sue Bochner provided the clarity, which helped focus my efforts in creating what became the Toskan Casale Foundation. Through the development of the Foundation, that same clarity further helped us develop a program that engages youth in philanthropy. Today our Youth and Philanthropy Initiative grants to charities through students who have been given the tools necessary to help better their communities. Sue Bochner was instrumental in setting us on the path, to a program that now impacts and influences the good in over 20,000 students, globally.
-Julie Casale
Toskan Casale Foundation