Testimonials

I think you have a very smart, efficient process for this work. I am really impressed by the way you have walked us through it and helped facilitate a good decision. Thank you!!
-Claude Beauchamp, Director, Advertising and Promotional Activities,Desjardins Group
---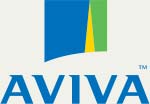 Aviva PLC based in the UK is a global leader in Corporate Social Responsibility - and is the 2nd largest property and casualty insurer in Canada.
Early in 2009 we were convinced there was potential to cost effectively build brand awareness in Canada by appropriately combining a community focused initiative with social media. The idea developed into a hugely successful brand building campaign - the Aviva Community Fund - which has just completed its 3rd year. In that time Aviva has invested over $2.5m in ideas voted for by members of local communities all across Canada. The fund has become a model for many similar campaigns - and achieved recognition in both the worlds of marketing and corporate responsibility.
We are proud of our achievements - but know that the advice and guidance from Sue Bochner was, and continues to be, critical. Sue not only helps us navigate the not for profit world to avoid unseen pitfalls, but she acts as our 'contract manager' with each competition winner to ensure the idea comes to life successfully - on time and within budget. Sue's network connections have also been invaluable throughout the program - her involvement from the outset helped us build immediate credibility with a number of potential stakeholders in the field.
Sue is a key part of the Aviva Community Fund team. Able to talk strategy and influence the big picture... with a remarkable attention to detail when it comes to execution and credible with stakeholders at all levels. I would not hesitate to recommend Sue Bochner + Associates for any aspect of your community investment program.
-Paul Fletcher, SVP Strategy
Aviva Canada
---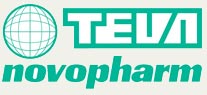 When I first started this project a "number of years ago" I must admit I wasn't sure how we would ever select a charity. You certainly came through with your experience and the ability to apply a "process" to the selection of a charity for us - it took a lot of work and at times perseverance but I can confidently say we are pleased with our decision to go with CCF. Your ability to apply business principles to the process and the concept of being a "partnership" with the charity certainly resonates with everyone as we continue to develop our relationship with CCF.
-David Windross, Vice President External Affairs
Novopharm
---

Sue Bochner has been instrumental in steering our company to fully understand and embrace social marketing as an integral tool in our marketing mix and corporate consciousness. She offers the insightful knowledge, focused thinking, and broad understanding of cause strategies and programs to benefit both our company and our designated charitable organizations. Sue Bochner is the consummate professional and a true pleasure to work with.
-Nancy Marcus, Corporate VP of Marketing,
Kruger Products Limited
---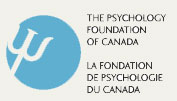 I have worked in the voluntary health sector for more than 25 years, raising funds, seeking sponsorships for programs and creating health promotion programs. The partnership with Desjardins Financial Security (DFS) developed by Sue Bochner has been one of the most collaborative and successful. Sue took the time to find the right partner for DFS and worked with both parties to achieve mutual goals. The sponsorship of the Workplace Mental Health Program of The Psychology Foundation of Canada (PFC) provided the opportunity for the Foundation to take prevention messages to cities across Canada, to provide resources for employers and employees and to highlight Desjardins' Health is Cool survey to help their clients. Thank you Sue and everyone at DFS!
-Judy Hills, Executive Director
The Psychology Foundation of Canada