Corporate Philanthropy Specialists
Sue Bochner + Associates works with corporations to develop and implement corporate social responsibility (CSR) programs featuring: donations, strategic partnerships, community involvement, cause-related marketing, sponsorship programs, employee giving and volunteering programs and ethics. Our services include:
Assisting businesses to assess community involvement programs and sponsorship needs as they relate to corporate image, branding, marketing and social responsibility.
Identifying opportunities to use available corporate resources - financial, human, product and business expertise - to reach out to communities with strategic philanthropy.
Creating new programs based on each company's business objectives OR restructuring existing programs to maximize value for the corporation and the charitable community.
Establishing, where applicable, a Corporate Foundation.
Creating cause-related or social marketing programs.
Ensuring the ongoing effectiveness of the donations program to maximize the benefit of corporate giving for both the corporation and the community.
Enabling and training corporate staff to administer a community involvement program; or, provide an outsource service.
Organizing and coordinating a Corporate Community Outreach Day.
---
Click on image to enlarge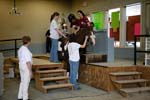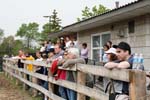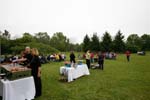 Photo credits: Michael Grills